Starter Motors: Mitsubishi Electric's Heavy and Light Duty Starter Motors are compact and light weight. This contributes to fuel economy and in-vehicle mountability.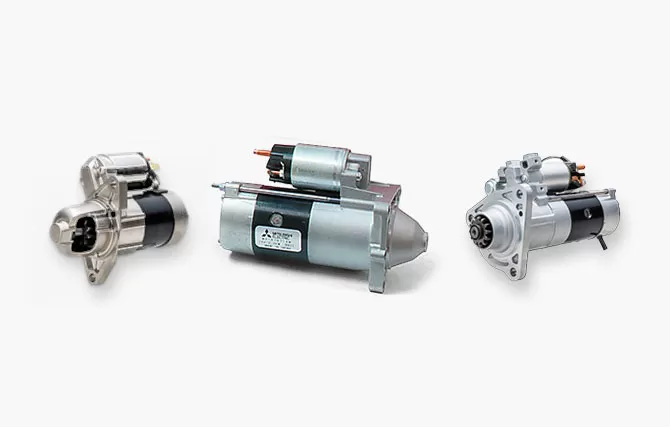 100% Genuine Mitsubishi Electric Starter Motor
Features and Benefits:
Mitsubishi Electric 100% genuine OEM parts for replacement and repair.
Designed, engineered and manufactured to exceed customer's expectations.
Compact and light weight body to reduce vehicle weight and fuel consumption.
High efficiency design to withstand the extreme start-stop requirements resulting from anti-idling laws.
Lower current draw which results in less battery discharge.
High durability and quick restart for stop-start system.
Eliminates the need for over-crank protection (OCP).
Powerful body with improved durability and dustproofing performance.