Alternators: 100% genuine and manufactured to Mitsubishi Electric's rigorous standards and controls.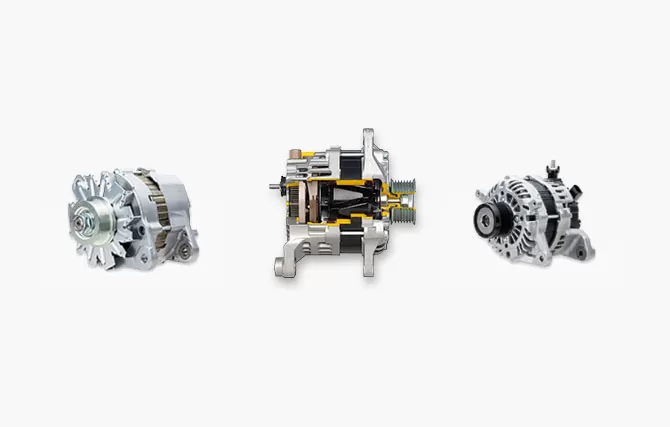 100% Genuine Mitsubishi Electric Alternator
Features and Benefits:
Mitsubishi Electric 100% genuine OEM parts for replacement and repair.
Alternators are designed to last over 1,000,000 miles.*
Supports up to 5-wire connection (including remote sense.)
Exceeds industry requirements for heat, vibration and corrosion resistance.
Available in 160A and 200A configurations.
Unique cooling structure to deliver best-in-class maximum output per weight.
Unique winding technology for high generation efficiency and low noise.
Brushless design which offers maintenance-free structure for long-life commercial applications.
*Subject to terms and conditions and usage